NEW RECORD OF BRACHYDISTOMUM MICROSCELIS (YAMAGUTI, 1933) (TREMATODA, DICROCOELIIDAE) FROM HOUSE SPARROWPASSER DOMESTICUS BIBLICUS HARTERT, 1904 IN BAGHDAD, IRAQ
Keywords:
Brachydistomum, Digenia, Gall bladder, House sparrow, Passer, Trematoda.
Abstract
A total of 30 specimens of house sparrow Passer domesticus biblicus Hartert, 1904 (15 females and 15 males) were collected from gardens of some houses in Baghdad city; all birds were dissected to identify the parasites in vesicle, gizzard, intestine, gall bladder and caecum. One species of trematodes Brachydistomum microscelis (Yamaguti, 1933) was found in the gall bladder and two species of cestodes Anonchotaenia globata (von Linstow, 1879) and Raillietina tetragona (Molin, 1858) were found in the small intestine of house sparrow. Morphologic and morphometric measurements were considered.
   The genus Brachydistomum Travassos, 1944 is being recorded for the first time in Iraq in the gall bladder of house sparrow, as it was not previously recorded from birds in Iraq.
Downloads
Download data is not yet available.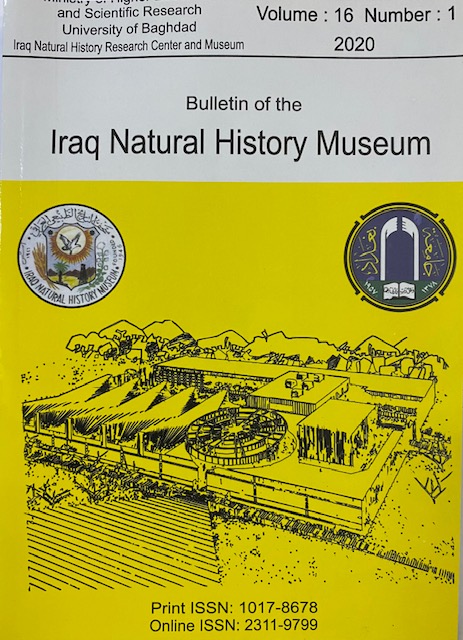 Downloads