NEW RECORD OF PROTOZOAN NYCTOTHERUS HARDWICKII (JANAKIDEVI, 1961) FROM ROUGH-TAILED GECKO CYRTOPODION SCABRUM IN BAGHDAD, IRAQ
Keywords:
Ciliates, Morphmetric, Morphology, Nyctotherus hardwickii, Protozoan
Abstract
    The ciliate species isolated from midgut and hindgut of Rough-tailed gecko Cyrtopodion scabrum (Heyden, 1827), identified as Nyctotherus hardwickii was collected from many regions of Baghdad, Iraq. The current study deals with a description and comparison of the morphology and morphometric characters of this species for the first time in Iraq.
Downloads
Download data is not yet available.
References
Al-Mayali, H. M., Muhammed, H. S. and Al-Yaqoobi, M.2010. Parasites of Cockroach Periplaneta americana (L.) in Al-Diwaniya province, Iraq. Journal Thi-Qar Sciences, 2 (3): 93-104.
Janakidevi, K. 1961. A new ciliate from the Spiny tailed lizard. Z. Parasitenk., 21 : 155-158. (Cited by : Mahabal, A. and Sharma, R.M. 2012. Fauna of Maharashtra, State Fauna Series, 20(Part-2). Published by the Director, Zoological Survey India, Kolkata, 673pp.
Mahdi, N. and Georg, P. V. 1969. A systematic list of the vertebrates of Iraq. University of Baghdad, Iraq Natural History Museum, Publication, No. 26: 1-104.
Nurkan, U., Bayram, G. and Semih, U. 2001. Protozoa Living in The Rectum of the Spiny-Lizard, Laudakia stellio stellio (Linnaeus, 1758) (Reptilia: Lacertilia) and their Structures. Türkiye Parazitoloji Dergisi, 25 (1): 79-83.
Rataj, V. L., Renata, L.K., Ksenija, V., Urška, M. and Alenka, D. 2011. Parasites in pet reptiles. Acta Veterinaria Scandinavica, 53(33):10-20.
Rayyan, A. , Al-Zain, B. and Al-Hindi, A. 2013. Gastrointestinal Parasites of the Rock tail Rock Agama, Laudakia stellio from Gaza Strip, Palestine. Journal of Biology, 1(2): 4- 39.
Rosler, H. 2000. Die postanale Beschuppung bei Cyrtodactylus Gray 1827 und Cyrtopodion Fitzinger 1843 - funktionelle und taxonomische Aspekte (Sauria: Gekkonidae). Gekkota, 2: 154-207.
Satbige, A. S., Kasaralikar, V. R., Halmandge, S. C. and Rajendran, C. 2017. Nyctotherus sp. infection in pet turtle: a case report. Journal Parasitic Diseases,41(2):590-592.
Zéphyrin, F., Paul, A.N., Pierre, N., Geneviève, B., Philippe, B. Bernard, V. and Télesphore, S. 2013. Description of two new species of Sicuophoridae and Nyctotheridae (Heterotrichina), endocommensal in the rectal ampulla of Bufo regularis (Amphibia: Anura) from the Northwest of Cameroon. Protistology, 8 (1): 16–21.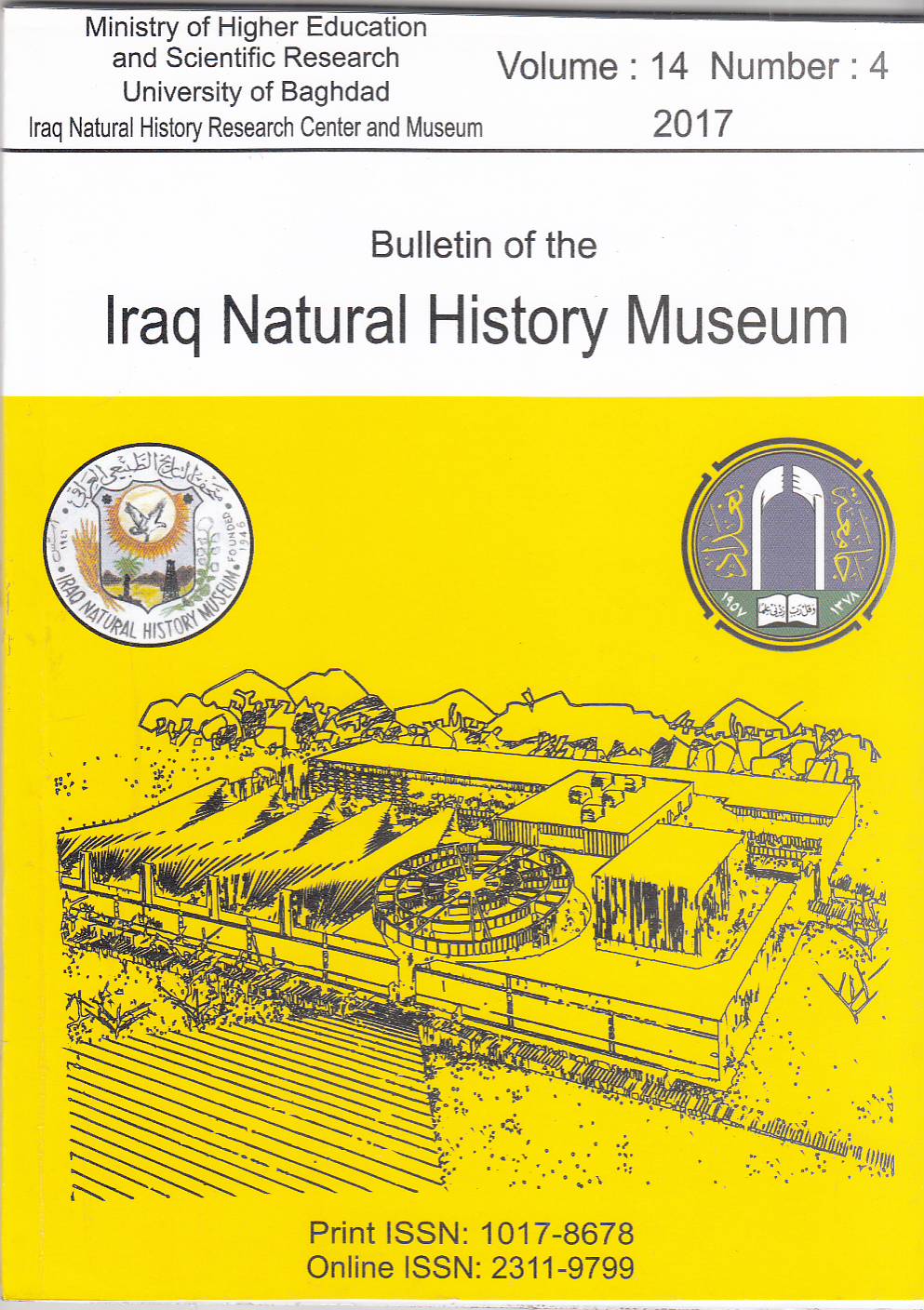 Downloads