NEW RECORD OF THE LAND SNAIL POLYGYRA CEREOLUS (MEGERLE VON MÜHLFELD, 181 8 ) (GASTROPODA, STYLOMMATOPHORA, POLYGYRIDAE) FOR MALACOFAUNA OF IRAQ
Keywords:
Gastropoda, Iraq, Polygyra , Polygyridae,
Abstract
In this study, the specimens of land snails Polygyra cereolus (Megerle v on Mühlfeld t , 181 8
(Gastropoda, Stylommatophora, are collected between March and April 2021
from gardens and nurseries in Baghdad province, this species was recorded as a new record to
Iraq molluscan fauna. Description of the most important characteristics, measurements of the
shell are presented with digital p photographs, subsequently, this study represents the first record
of the Polygyridae in Iraq.


Downloads
Download data is not yet available.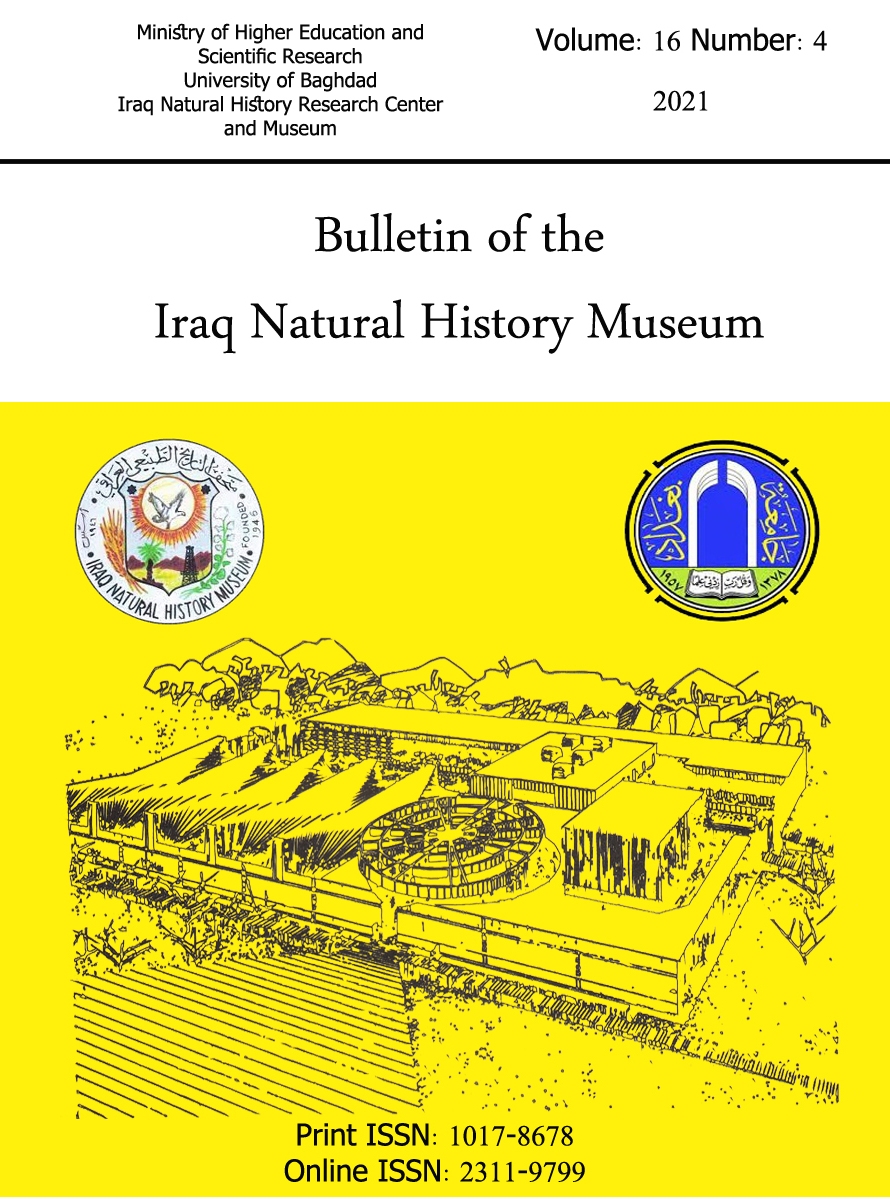 Downloads
License
Copyright (c) 2021 Bulletin of the Iraq Natural History Museum (P-ISSN: 1017-8678 , E-ISSN: 2311-9799)
This work is licensed under a Creative Commons Attribution 4.0 International License.