NUMERICAL TAXONOMY OF GENUS FICUS L. 1753 (MORACEAE), WITH ADDITION NEW RECORD SPECIES TO EGYPT
Keywords:
Cluster analysis, Ficus, Identification, New record, Principal component analysis.
Abstract
The taxonomy of Ficus L., 1753 species is confusing because of the intense morphological variability and the ambiguity of the taxa. This study handled 36 macro-morphological characteristics to clarify the taxonomic identity of the taxa. The study revealed that Ficus is represented in the Egyptian gardens with forty-one taxa; 33 species, 4 subspecies and 4 varieties, and classified into five subgenera: Ficus Corner, 1960; Terega Raf., 1838; Sycomorus Raf., 1838; Synoecia (Miq.) Miq., 1867, and Spherosuke Raf.,1838; out of them seven were misidentified. Amongst, four new Ficus taxa were recently introduced to Egypt namely: F. lingua subsp. lingua Warb. ex De Wild. & T. Durand, 1901; F. pumila L., 1753; F. rumphii Blume, 1825, and F. sur Forssk., 1775. The application of the multivariate analyses in plant systematics namely the two-way clustering analysis and the principal component analysis revealed that the qualitative characters as the presence or absence of lateral peduncular or ostiolar bracts and the leaf margin delimit the differentiation of subgenera within genus Ficus. Whereas the qualitative characters of the leaf as leaf arrangement, lamina shape, length, ratio of length to width, base, apex, number of lateral veins, stipules and figs either pedunculate or sessile, shape, and width are significantly separating the species within the different sections. Seven different identification keys of the studied taxa based on the examined characters are provided. In addition, a diagrammatic key for all the studied taxa is given.


Downloads
Download data is not yet available.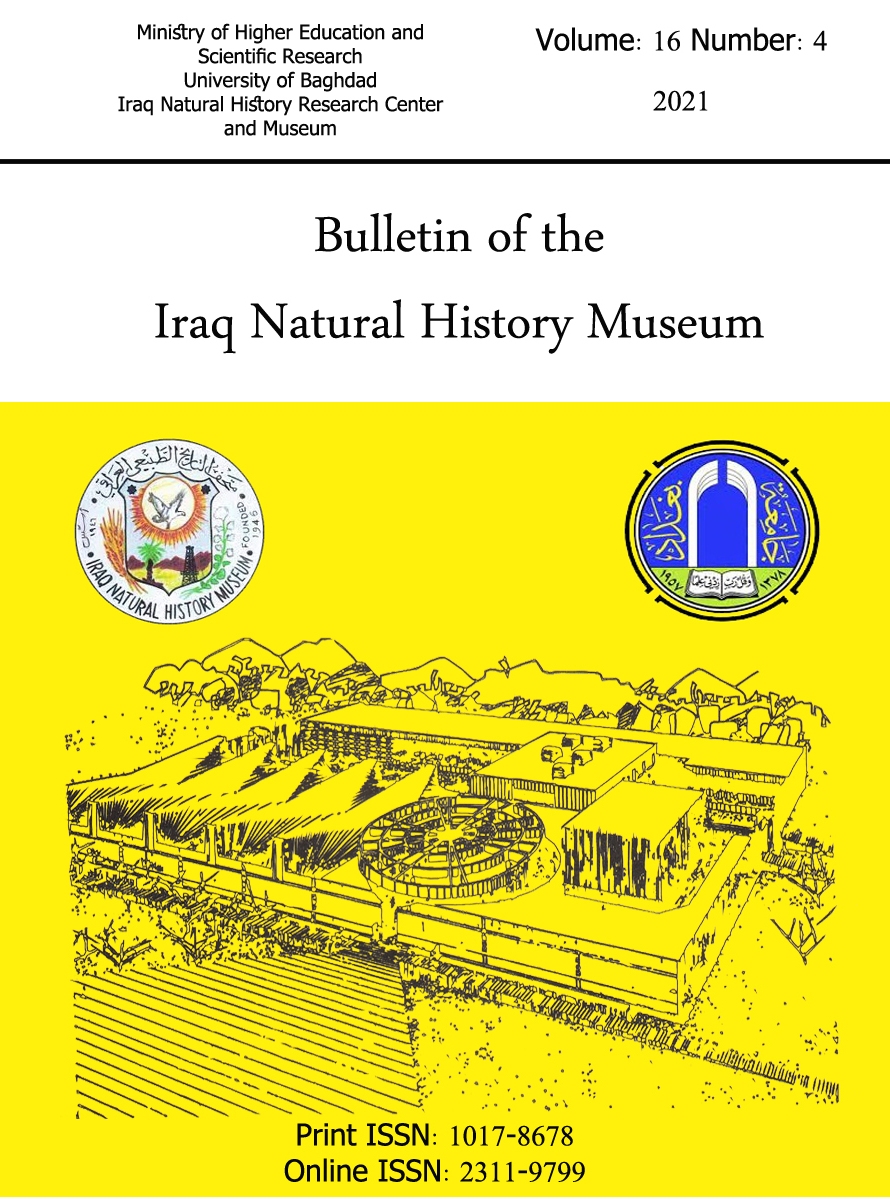 Downloads
License
Copyright (c) 2021 Bulletin of the Iraq Natural History Museum (P-ISSN: 1017-8678 , E-ISSN: 2311-9799)
This work is licensed under a Creative Commons Attribution 4.0 International License.