A SURVEY OF RUNNING CRAB SPIDERS PHILODROMIDAE (ARANEAE) OF ARMENIA
Keywords:
Araneae, Armenia Caucasus Checklist, First records, Philodromidae.
Abstract
Twelve species of philodromid crab or running crab spiders (Philodromidae) have been recorded in Armenia. Nine species are new to the spider fauna of this country: Philodromus cespitum (Walckenaer, 1802); Philodromus emarginatus (Schrank, 1803), Philodromus rufus Walckenaer, 1826; Rhysodromus histrio (Latreille, 1819), Thanatus atratus Simon, 1875; Thanatus formicinus (Clerck, 1757); Thanatus imbecillus L. Koch, 1878; Thanatus vulgaris Simon, 1870 and Thanatus pictus L. Koch, 1881.


Downloads
Download data is not yet available.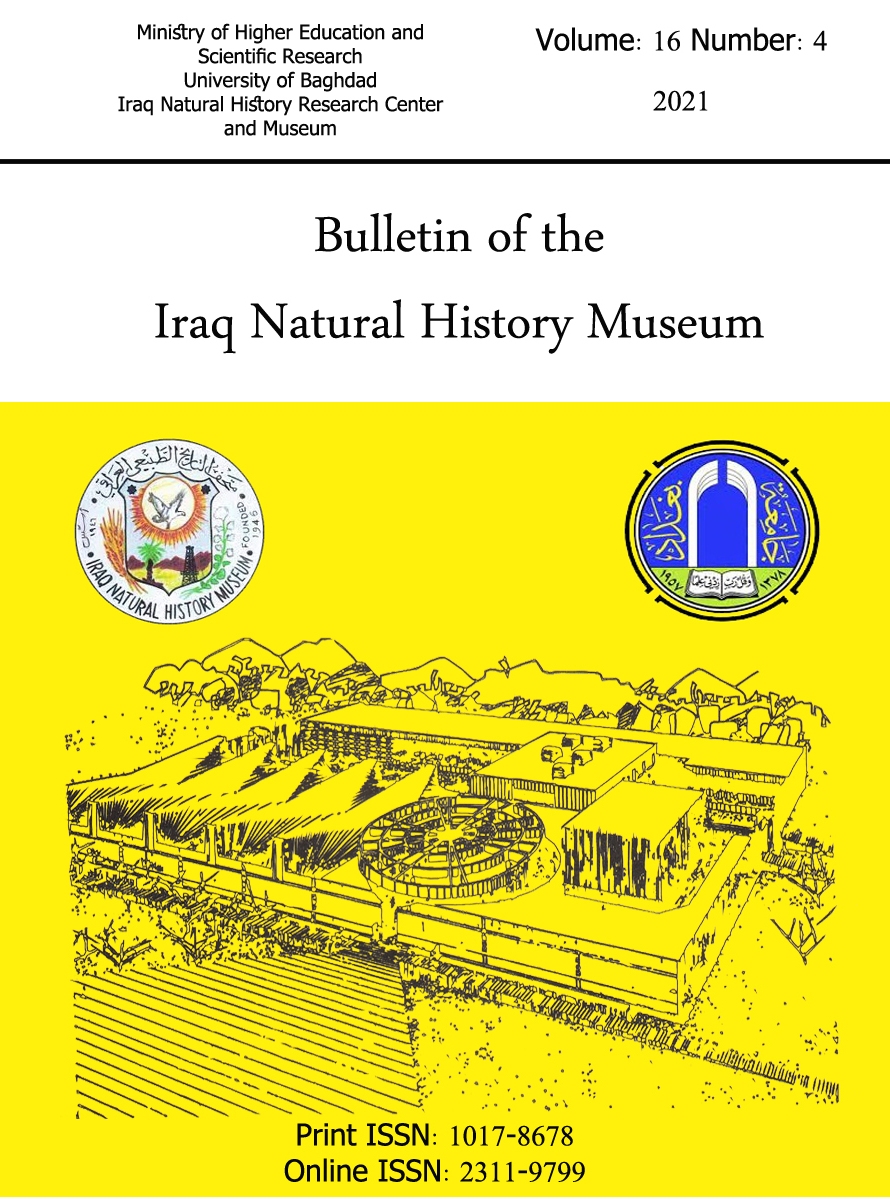 Downloads
License
Copyright (c) 2021 Bulletin of the Iraq Natural History Museum (P-ISSN: 1017-8678 , E-ISSN: 2311-9799)
This work is licensed under a Creative Commons Attribution 4.0 International License.