NATURE OF VARIABILITY OF CANDAHARIA LEVANDERI (SIMROTH, 1902) IN THE FERGHANA AND SURKHAN - SHERABAD VALLEYS, UZBEKISTAN
Keywords:
Biotope, Candaharia levanderi, Ferghana valley, Morphological feature, Surkhan-Sherabad valley.
Abstract
The variability of Candaharia levanderi (Simroth, 1902)(Gastropoda, Stylommatophora, Parmacellidae) in two biotopes (southern and northern slopes, the Kampirtepa gorges, the Kugitang Tau ridge) has been investigated using polymerase chain reaction (PCR) with the implementation of primers, the 18S DNA of the region is amplified, the variability (sharply differing in color) of two populations of C. levanderi is studied .
The first population is in the suburbs of Namangan, (Namangan Region); the second population is in Kampirtepa gorges, Kugitang Tau ridge (Surkhandarya Region). It is established that, most often, the variability of morphological signs is observed on the coloration of mollusks. The development of body coloration is an adaptive feature that reflects the adaptability to certain biotopes on the one hand, and landscape and climatic conditions on the other .


Downloads
Download data is not yet available.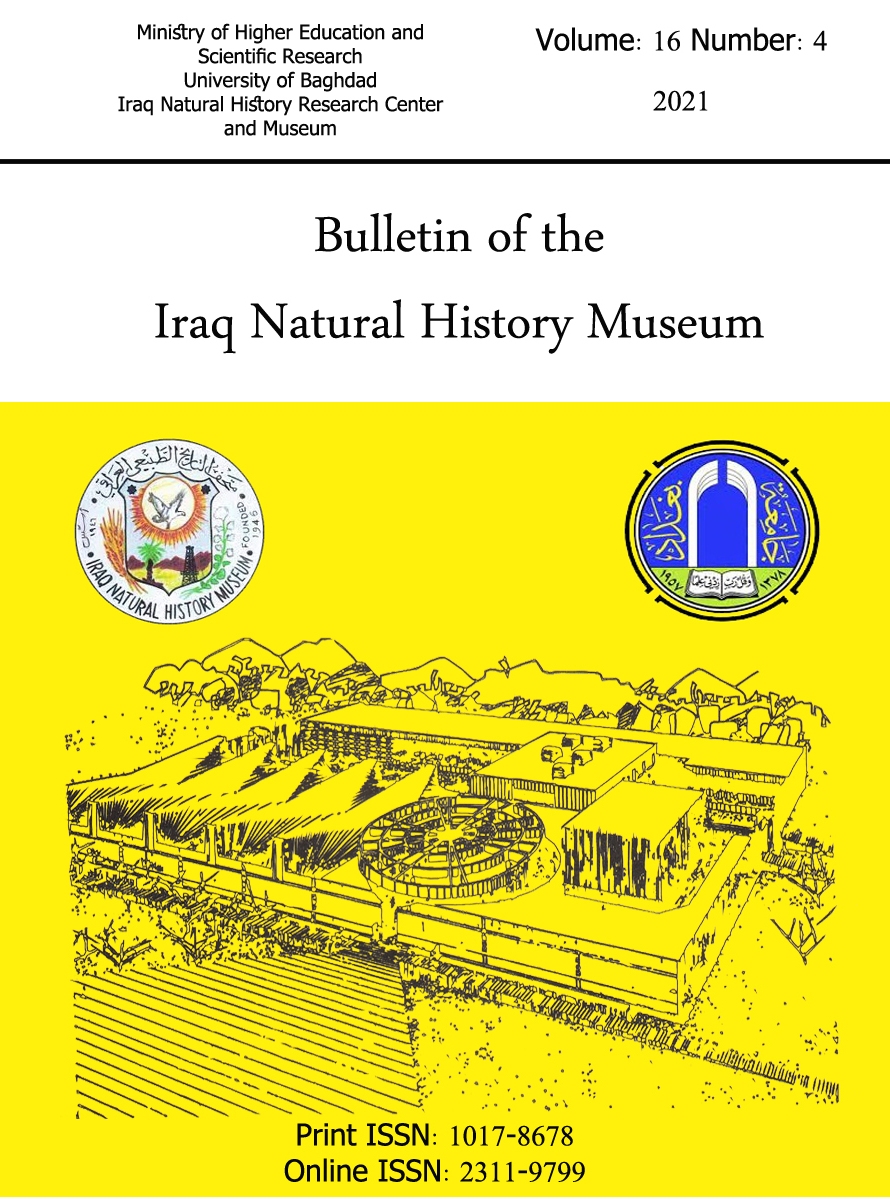 Downloads
License
Copyright (c) 2021 Bulletin of the Iraq Natural History Museum (P-ISSN: 1017-8678 , E-ISSN: 2311-9799)
This work is licensed under a Creative Commons Attribution 4.0 International License.