MORPHOLOGY AND MOLECULAR IDENTIFICATION OF THE LARVAL STAGE OF TWO SPECIES FROM THE GENUS CHRYSOBOTHRIS ESCHSCHOLTZ, 1829 (COLEOPTERA, BUPRESTIDAE)
Keywords:
Buprestidae, Chrysobothris, Coleoptera, COXI, Molecular, Morphology.
Abstract
The genus of Chrysobothris Eschscholtz, 1829 is one of the most diverse and widespread genera of the family Buprestidae of some 700 described species distributed throughout the world. In Iraq, particularly in the Kurdistan region, about 4 species had been recorded so far, many of these species are sympatric, share larval host plants, and are difficult to reliably separate morphologically. The current study investigates species limits and relationships among the recognized species occurring within the Erbil Province; mitochondrial cytochrome C oxidase (COX I) molecular analysis confirmed the monophyly of two Chrysobothris species, Ch. affinis (Fabricius, 1794) and Ch. chrysostigma (Linnaeus, 1758). Implications of the resultant larval morphology and molecular techniques are discussed. Diagnostic characteristics that are depended to identifying the species within Chrysobothris in larval stage were illustrated and then compared with the molecular data.


Downloads
Download data is not yet available.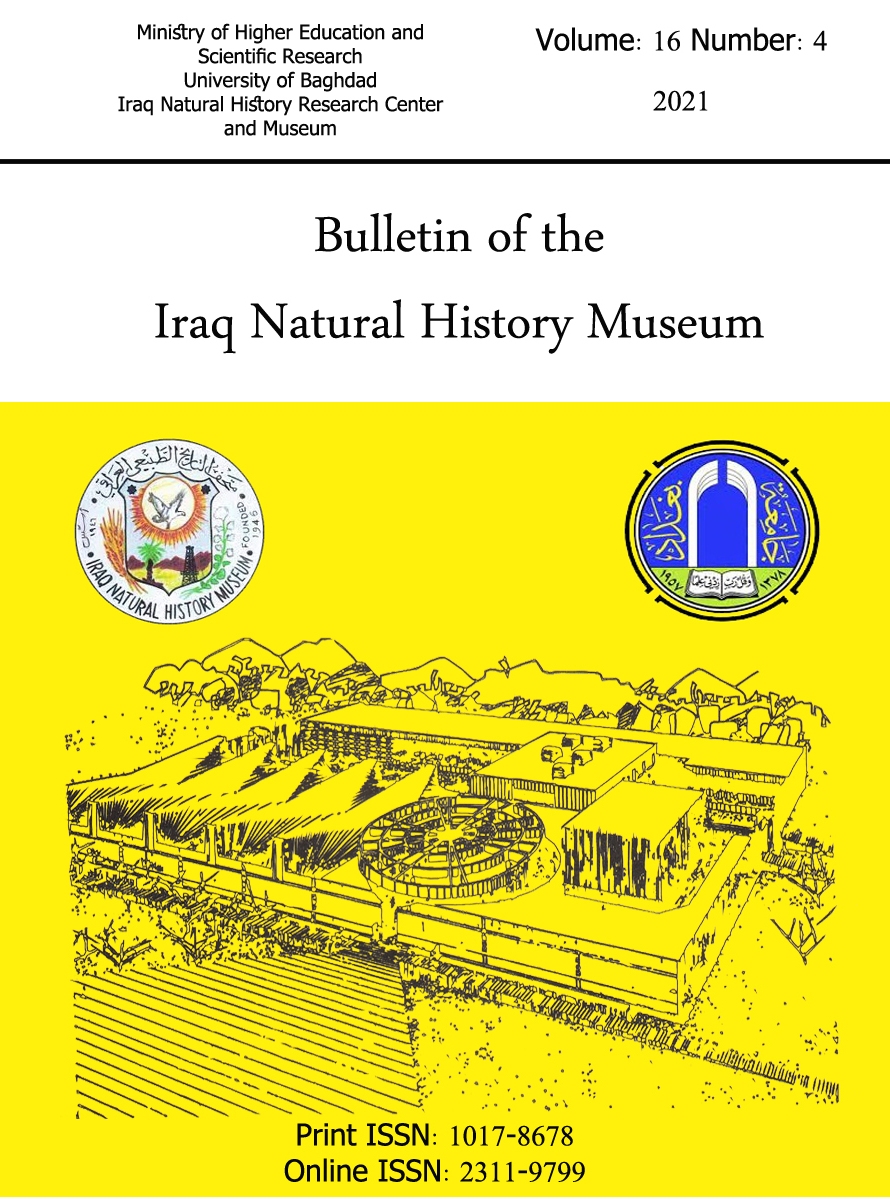 Downloads
License
Copyright (c) 2021 Bulletin of the Iraq Natural History Museum (P-ISSN: 1017-8678 , E-ISSN: 2311-9799)
This work is licensed under a Creative Commons Attribution 4.0 International License.