SURVEY OF INSECTS IN SOME SOUTHERN IRAQI MARSHES
Keywords:
Insects, Iraq, Marshes, Survey, Synonyms.
Abstract
This study included a survey and review of the scientific names of the marsh insects (aquatic and surrounding it) for the purpose of unifying and updating the database.
The survey reveals 109 species under 77 genera that belong to 32 families and 7 orders as follow: Coleoptera (44 species), Diptera (7 species) Ephemeroptera (2 species), Hemiptera (14 species), Hymenoptera (11 species), Lepidoptera (2 species) and Odonata with 29 species.
Information of specimens' collection for each species, synonyms and geographical distribution were provided.


Downloads
Download data is not yet available.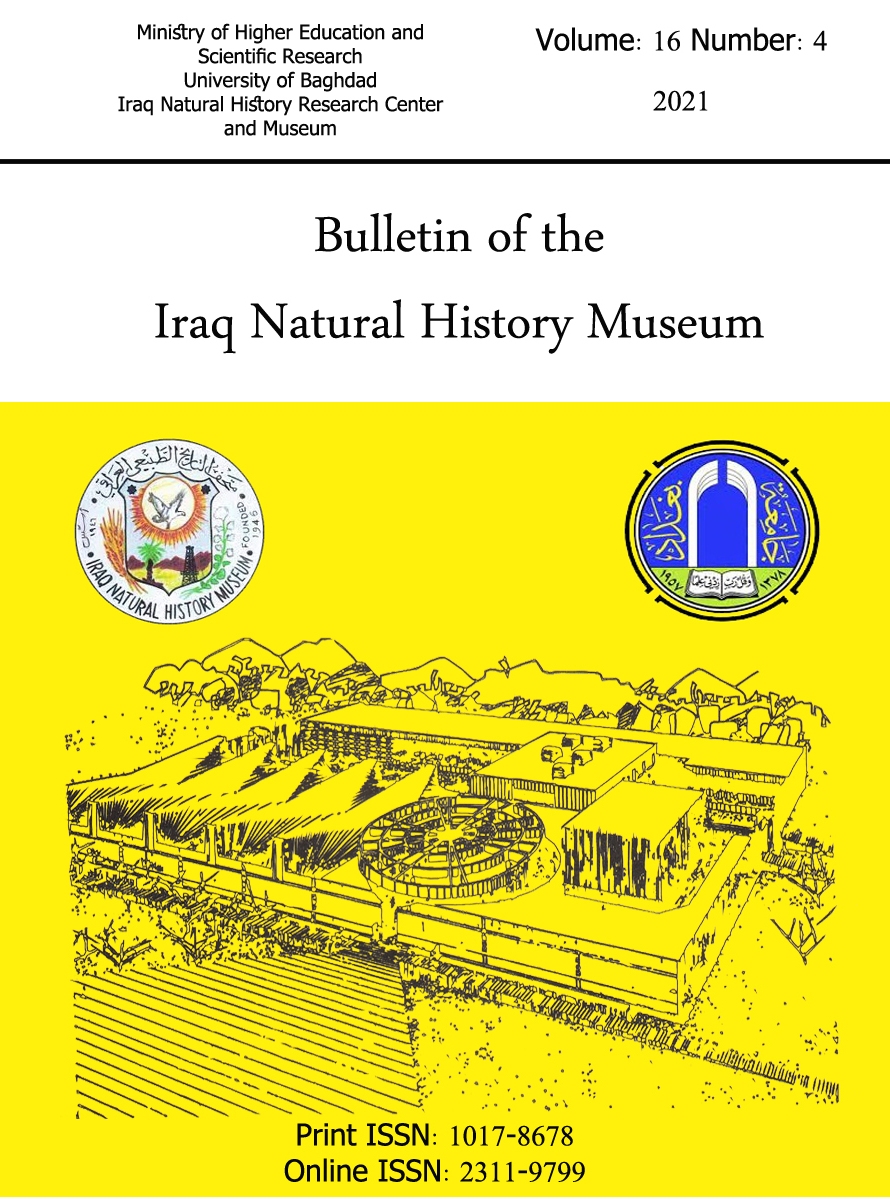 Downloads
License
Copyright (c) 2021 Bulletin of the Iraq Natural History Museum (P-ISSN: 1017-8678 , E-ISSN: 2311-9799)
This work is licensed under a Creative Commons Attribution 4.0 International License.