REVISION OF THE GENUS CHLAENIUS BONELLI, 1810 (COLEOPTERA, CARABIDAE), WITH A NEW RECORD SPECIES FROM IRAQ
Keywords:
Carabidae, Chlaenius, Ground beetles, Iraq, New Record.
Abstract
In this paper, the species of the genus of Chlaenius Bonelli, 1810 (Coleoptera, Carabidae) were reviewed, and it was revealed that there are 21 confirmed species in Iraq; among them, the species of Chlaenius hamifer Chaudoir, 1856 was recorded for the first time in Iraq.
Diagnostic characters, a redescription of some of the morphological features, photographs and illustrations are provided for the new record species in this investigation.


Downloads
Download data is not yet available.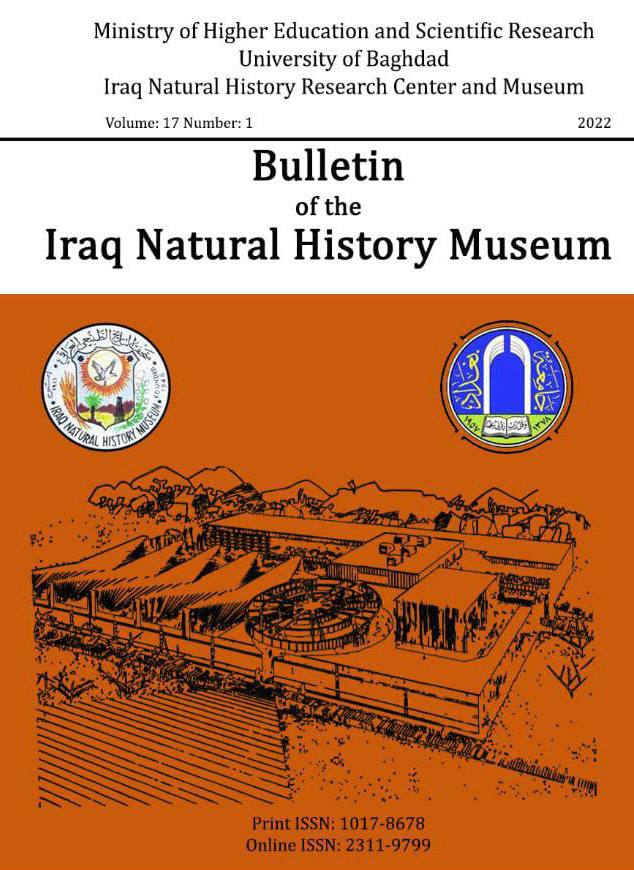 Downloads