SEQUENCE STRATIGRAPHY AND PALEOENVIRONMENT OF AALIJI FORMATION IN BAI HASSAN OIL FIELD IN KIRKUK PROVINCE, NORTHERN IRAQ
Keywords:
Aaliji Formation, Bai Hassan, Iraq, Sequence Stratigraphy, Palaeoenvironment.
Abstract
The Aaliji Formation in wells (BH.52, BH.90, BH.138, and BH.188) in Bai Hassan Oil Field in Low Folded Zone northern Iraq has been studied to recognize the palaeoenvironment and sequence stratigraphic development. The formation is bounded unconformably with the underlain Shiranish Formation and the overlain Jaddala Formation. The microfacies analysis and the nature of accumulation of both planktonic and benthonic foraminifera indicate the two microfacies associations; where the first one represents deep shelf environment, which is responsible for the deposition of the Planktonic Foraminiferal Lime Wackestone Microfacies and Planktonic Foraminiferal Lime Packstone Microfacies, while the second association represents the deep-sea environment that is responsible for deposition of Lime Mudstone Microfacies. The sequence boundaries were marked on SB1 surface on the bottom and the top of the succession while SB2 surface is placed at the top of the sequence (1) as shallowing-upward beneath deepening upward units. Sequence (1) placed on SB1 surface that separates the Cretaceous from the Palaeogene successions where it formed outer shelf to upper-middle bathyal, and comprised the Planktonic Foraminiferal Lime Wackestone Microfacies as a Transgression System Tract TST deepening-upward ended with Maximum Flooding Surface MFS represented by Mudstone microfacies in BH.188 Well. It is followed by the Planktonic Foraminiferal Lime Packstone Microfacies that represent the Highstand System Tract HST as a shallowing-upward ended by SB2. Sequence (2) begins with a new Transgression System Tract TST that formed the outer shelf and bounded with Maximum Flooding Surface MFS. The Highstand System Tract HST that shallowing-upward which ended by SB1 between the Aaliji and Jaddala Formations.
Downloads
Download data is not yet available.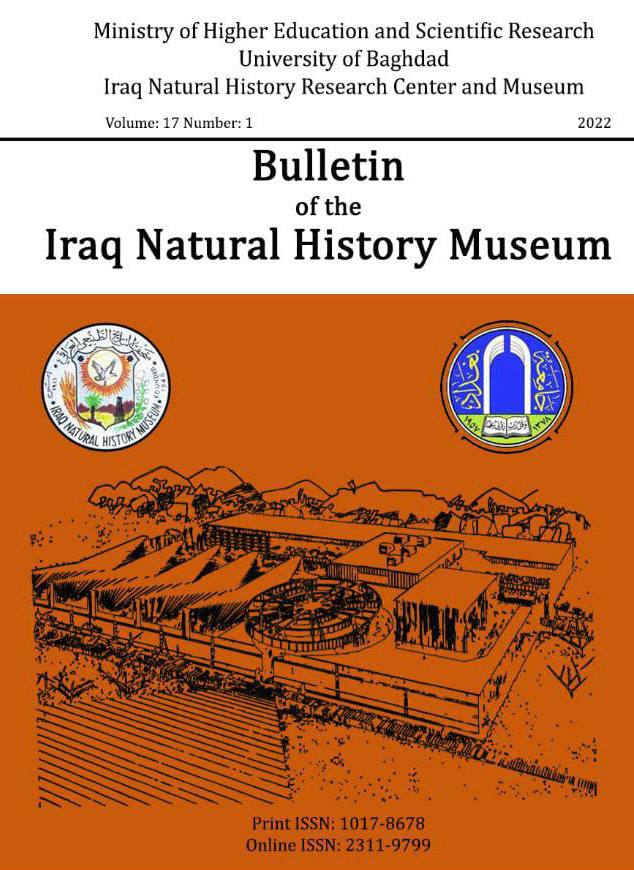 Downloads