BIRDS OF CONSERVATION CONCERN AT AL-NAJAF DESERT, SOUTHERN DESERT OF IRAQ
Keywords:
Al-Najaf desert, Climate change, Hunting and trapping, Invasive species, Logging, Threatened birds.
Abstract
One eighth of the bird species in the world is considered globally threatened; the avifauna of Iraq comprises 409 species and is considered as the major indicator of the health of Iraq's biological resources. The Iraqi geography falls into five main regions among which is the desert and semi-desert areas which cover much of the country area. Al-Najaf desert is still one of the poorly known regions from the biodiversity point of view. Birds of conservation concern are detected in Al-Najaf desert during 31 field trips to 20 sites conducted from August 2018 to April 2020, (citing literature records, and personal interviews with locals).The factors caused the bird numbers to decline in Al-Najaf desert include hunting and trapping, logging, invasive species, and climate change.
Nine birds are found threatened with 3 EN and 6 VU comprising Saker Falcon Falco cherrug Gray, 1834 (Falconidae, Falconiformes), Red-footed Falcon Falco vespertinus Linnaeus, 1766 (Falconidae, Falconiformes), Steppe Eagle Aquila nipalensis Hodgson, 1833 (Accipitridae, Accipitriformes), Egyptian Vulture Neophron percnopterus (Linnaeus, 1758) (Accipitridae, Accipitriformes), Greater Spotted Eagle Aquila clanga (Pallas, 1811) (Accipitridae, Accipitriformes), Marbled Teal Marmaronetta angustirostris (Ménétrés, 1832) (Anatidae, Anseriformes), Macqueen's Bustard Chlamydotis macqueeni (Gray, 1834) (Otididae, Otidiformes), Turtle Dove Streptopelia turtur (Linnaeus, 1758) (Columbidae, Columbiformes), and Southern Grey Shrike Lanius meridionalis aucheri Bonaparte, 1853 (Laniidae, Passeriformes). It is concluded that Al-Najaf desert is a region of top priority area for biodiversity conservation as it hosts large number of threatened bird species.


Downloads
Download data is not yet available.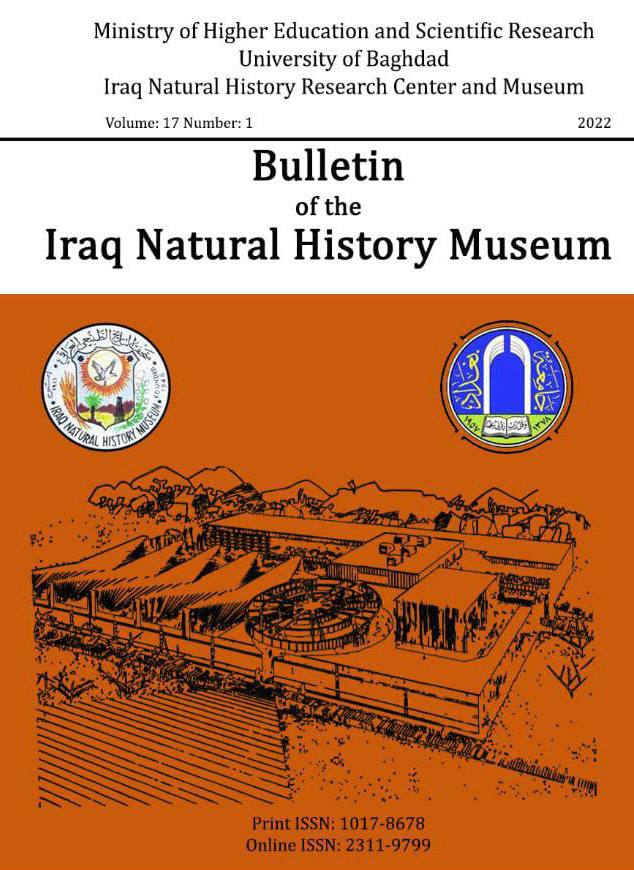 Downloads