NEW RECORDS OF GASTROTRICHA FROM THE MAIN OUTFALL DRAIN, SOUTH OF BAGHDAD, IRAQ
Keywords:
Chaetonotidae, Chaetonotus, Gastrotricha, Ichthydium, Lepidodermella
Abstract
The current study is a taxonomic account of three gastrotrich species that belong to Chaetonotidae (Phylum Gastrotricha) namely Ichthydium auritum Brunson, 1950 Lepidodermella squamata (Dujardin, 1841) and Chaetonotus anomalus Brunson, 1950. These species are registered as a new record from Iraq and were collected from several locations along the main outfall drain (MOD) in south of Baghdad, from January to December 2020. The species described in this article were found to be related to Hydrilla and Ceratophyllum and prefer environments rich in detritus and decomposing organic matter. The worms preferred water that is salty, hard, alkaline, and had good oxygen content.


Downloads
Download data is not yet available.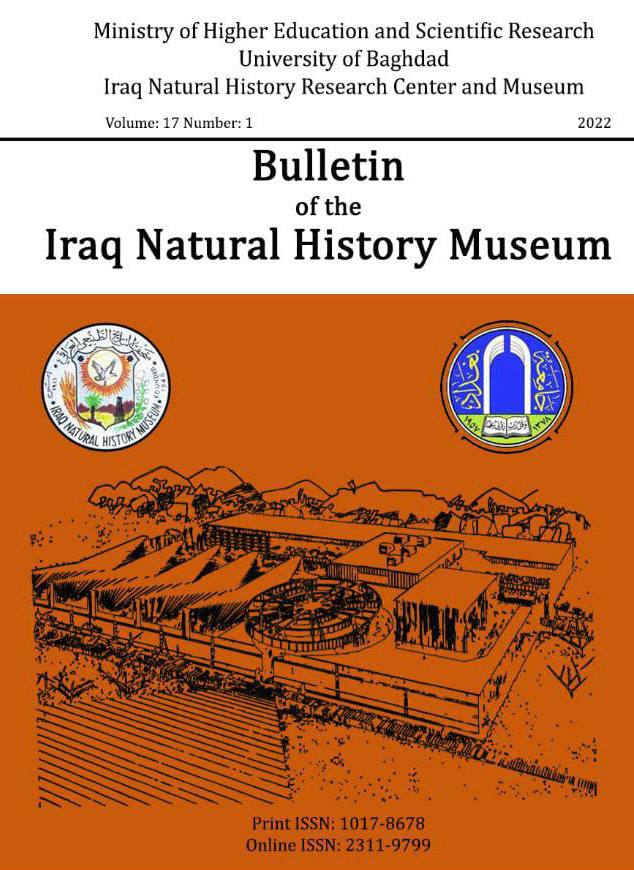 Downloads