SURVEY WITH REVISED CHECKLIST OF COMPOSITAE IN THE HERBARIUM OF IRAQ NATURAL HISTORY RESEARCH CENTER AND MUSEUM
Keywords:
Checklist, Compositae, Herbarium, Museum, Natural.
Abstract
A survey and revised checklist of the species belonging to the family of Compositae for the specimens which are collected and deposited previously at the herbarium of the Iraq Natural History Research Center and Museum, in addition to the current specimens collected for the period 2016-2021. A total of 85 species belonging to 49 genera and 16 tribes are revised with their synonyms, locality, and distributions, flowering and fruiting period.
Downloads
Download data is not yet available.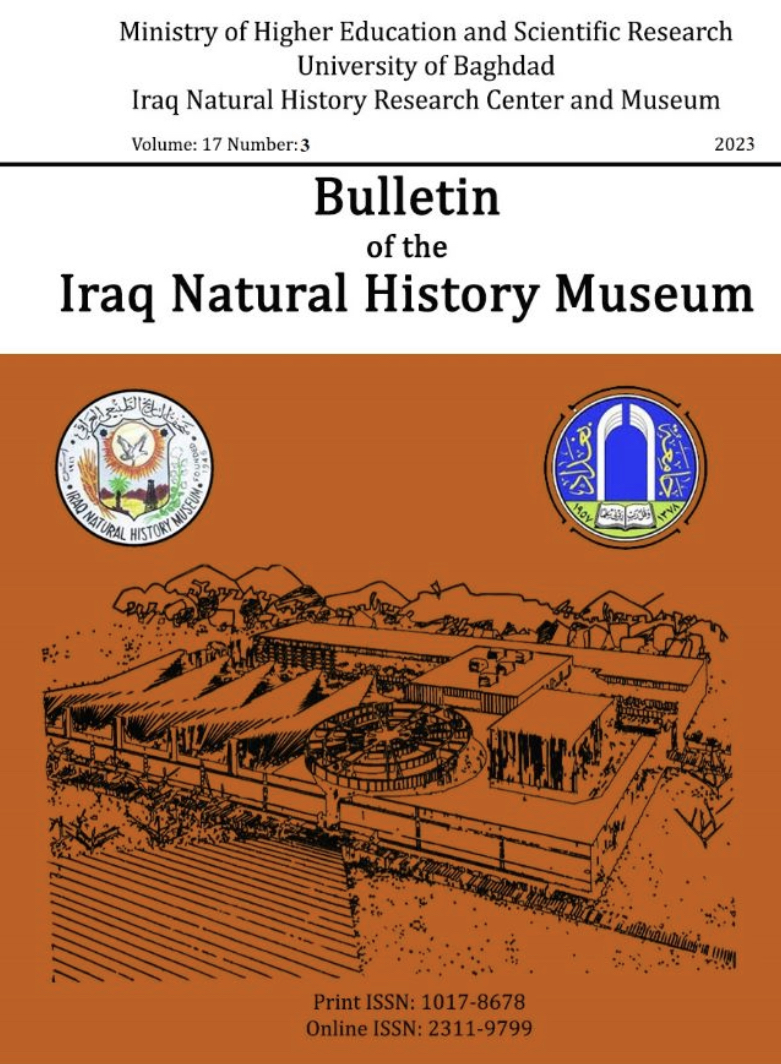 Downloads