IDENTIFICATION OF HARD TICKS FROM BUFFALO BUBALUS BUBALIS (LINNAEUS, 1758) IN IRAQ
Keywords:
Al Diwaniyah, Buffalo, Hard Ticks, Hyalomma, Iraq.
Abstract
Ticks (Acari: Ixodidae) are ectoparasites that infest livestock in every geographic region of the world and are vectors of several viral, bacterial, and protozoan pathogens to both animals and humans. There is little information is available is about tick presence in Buffalo Bubalus bubalis (Linnaeus, 1758) (Artiodactyla, Bovidae) in Iraq. The current study determined the species of ticks parasitizing Buffalo in some central and southern regions included: Baghdad (Al Fathelia), Karbala (Al-Hussainia), Wasit (Kut and Al-Suwairah), Al-Qadisia (Al- Diwaniyah, Al- Saniya, Al-Mihnawea, and Afak), Thi Qar (Al-Nasiriyah and Al-chibayish), Missan (Amara and Qalaat Salih) and Basrah (Al-Haretha, Al-Madena and Al-Deer). A total of 150 Buffalo were examined for ixodid ticks with an infestation rate 66.66%. A total of 172 Specimens of hard ticks were isolated including 104 (58.4%) males and 68 (39.53%) females. The current results revealed to eight species of ixodid ticks belong to the genus Hyalomma as follow: H. truncatum Koch,1844 (50.66%), H. excavatum Koch,1844 (24%), H. anatolicum Koch, 1844 (16%), H. marginatum Koch,1844 (8%), H. impeltatum Schulze & Schlottke, 1930 (8%), H. rufipes Koch,1844 (5.33%), H. scupense Schulze, 1919 (4%), H. dromedarii Koch,1844 (2.66%) respectively. The prevalence of these species in buffaloes was also discussed with previous studies in Iraq and the worldwide. As the current results suggested that buffaloes are considered a new host for three species of them in Iraq the following are: H. truncatum, H. impeltatum, and H. rufipes.
Downloads
Download data is not yet available.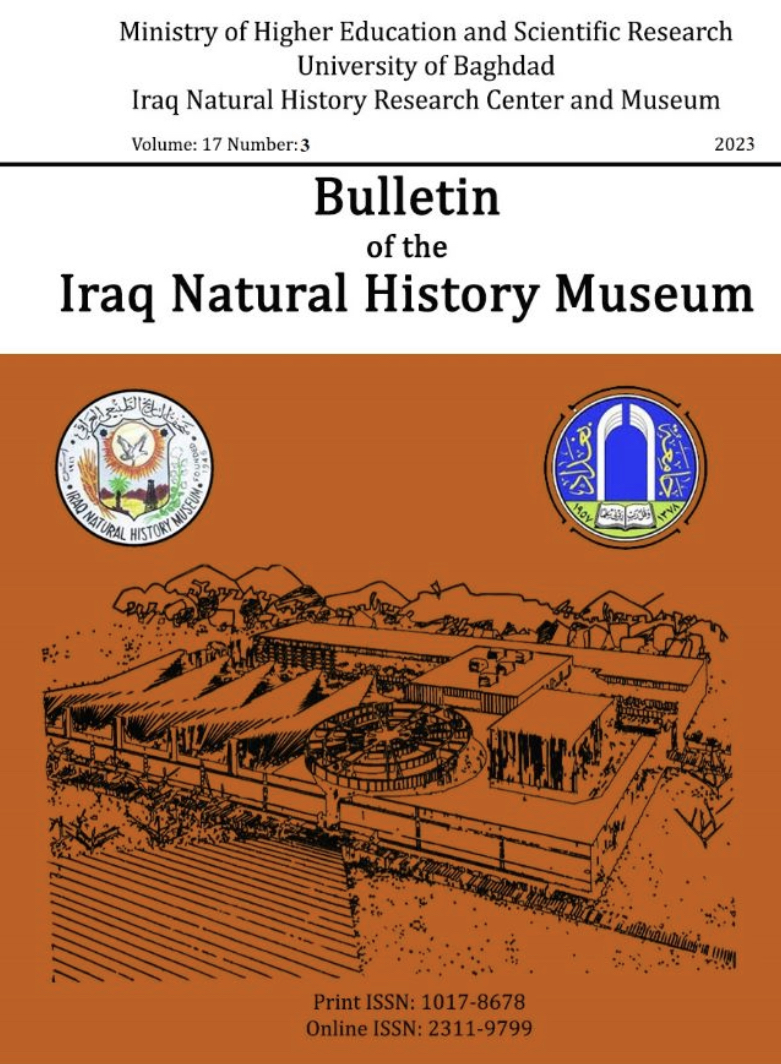 Downloads